Due to the outbreak of Coronavirus, Nationally all NDORS courses have been suspended for a period of 12 weeks from 20th March 2020. If this causes you any issues surrounding your course completion date please contact the originating force that referred you.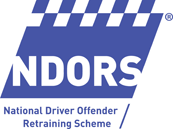 National Road Safety Courses
We provide the following NDORS courses.
Speed Awareness
What's Driving Us
Safe & Considerate Driving
National Motorway Course
If you were referred by the police for one of these courses, please start your booking on the NDORS Offer Portal.